Engaging and educational summer camps for advanced students entering 3rd grade through 10th grade.
Register Now!
Who Are We?
The Western Institute for Scholarly Education (WISE) provides engaging and educational chemistry, physics, biology, math and SAT prep summer camps for advanced students entering grades 3-10.  Currently all camps are held on the Newport High School campus in Bellevue Washington.
When are the camps?
NEW DATES ANNOUNCED for 2018! WISE camps take place July  16-20 and July 23-27. There are morning (8:30-12:00) and afternoon (1:00-4:30) camps available with the option to double up & enjoy a free lunch & fun activities from 12-1! For more information, email wisecamps@gmail.com or call 425-296-9767. (All Science & SAT classes have a $25 fee)
We were extremely satisfied with science camp! It was so exciting for my son to share with us each and every night what he had learned during the day. This camp not only was the best value compared to other camps we did this summer it was his favorite, the most enjoyable and he has become excited about science! He is already looking forward to next year!
My son really enjoyed the camp-every day after camp we talked about what he did and he seemed very enthusiastic about the demonstrations and the items that were taught. I'm glad you presented the information in a way that was fun and exciting!
Thank you so much for a great week at camp! My daughter enjoyed it very much and was actually excited for school to start! Having a grandpa as a scientist, it's not like she hasn't had an opportunity to foster a love of science and exploring, but it wasn't until camp that she showed any interest. Thank you!
About the Instructors/Curriculum Developers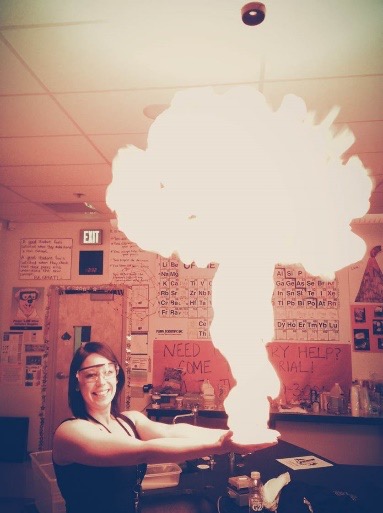 Melissa Baker
Chemistry is a Blast Part 2 and Part 3 Instructor
Melissa Baker has taught high school chemistry for 10 years. She graduated at the top of her class from the University of Minnesota with a major in biochemistry and she also has a Master's Degree in Science Education. Melissa has a passion for inspiring a love and appreciation for science in all of her students.  She has been teaching summer science camps and courses for nearly a decade. Melissa was recognized as "Teacher of the Year" at her high school in 2012 and was selected as the 2015 "Educator of the Year" by the SHINE program (Seattle's Hub for Industry-Driven Nanotechnology Education). She is well-known for (safely) lighting all of her students' hands on fire. ☺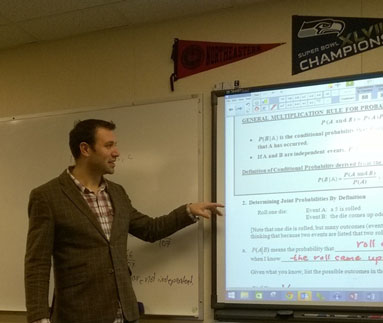 Jake Nonis
Rapid Math Instructor
Jake Nonis has taught math for 11 years.  He graduated at the top of his class from the Honors College at Washington State University with a double major in General Science and Mathematics and a minor in theater; this rare combination of course work earned him the Stanford Award, given to the most well rounded graduate of the Honors College and is what has developed him into the educator that he is today. He is known for his use of technology and engaging teaching style that has earned him such compliments as "I still hate math, but I loved your class".  In 2010 he was awarded the "Teacher of the Year" for his great communication, success with advanced students and his ability to get students to understand math.  He has devoted 8 years of his teaching career to coaching a very successful math club that consistently placed in the top 10 at regional and national competitions.
Laura Cosacchi
Camp Director
Laura Cosacchi can juggle many things (sometimes too many) at the same time and make things happen.  She runs 2 companies, one in video production, Sunny Wonder Media and another in PBS program representation, LaConrik Communications, and works at Newport High School as an Instructional Assistant in the Cisco Networking Classroom.  In addition she is completing her CTE (Career and Technical Education) Teaching Certification in the fall and hopes to teach CTE courses soon after that.  Laura has two sons, Conor and Ricky Adams, who attended Newport High School and graduated in 2012 and 2014.  She still takes adventures with them today, including Peru in December.  She likes to reflect often on her experience walking the Camino de Santiago across Spain in 2015 because it brings her back to the calm in the storm.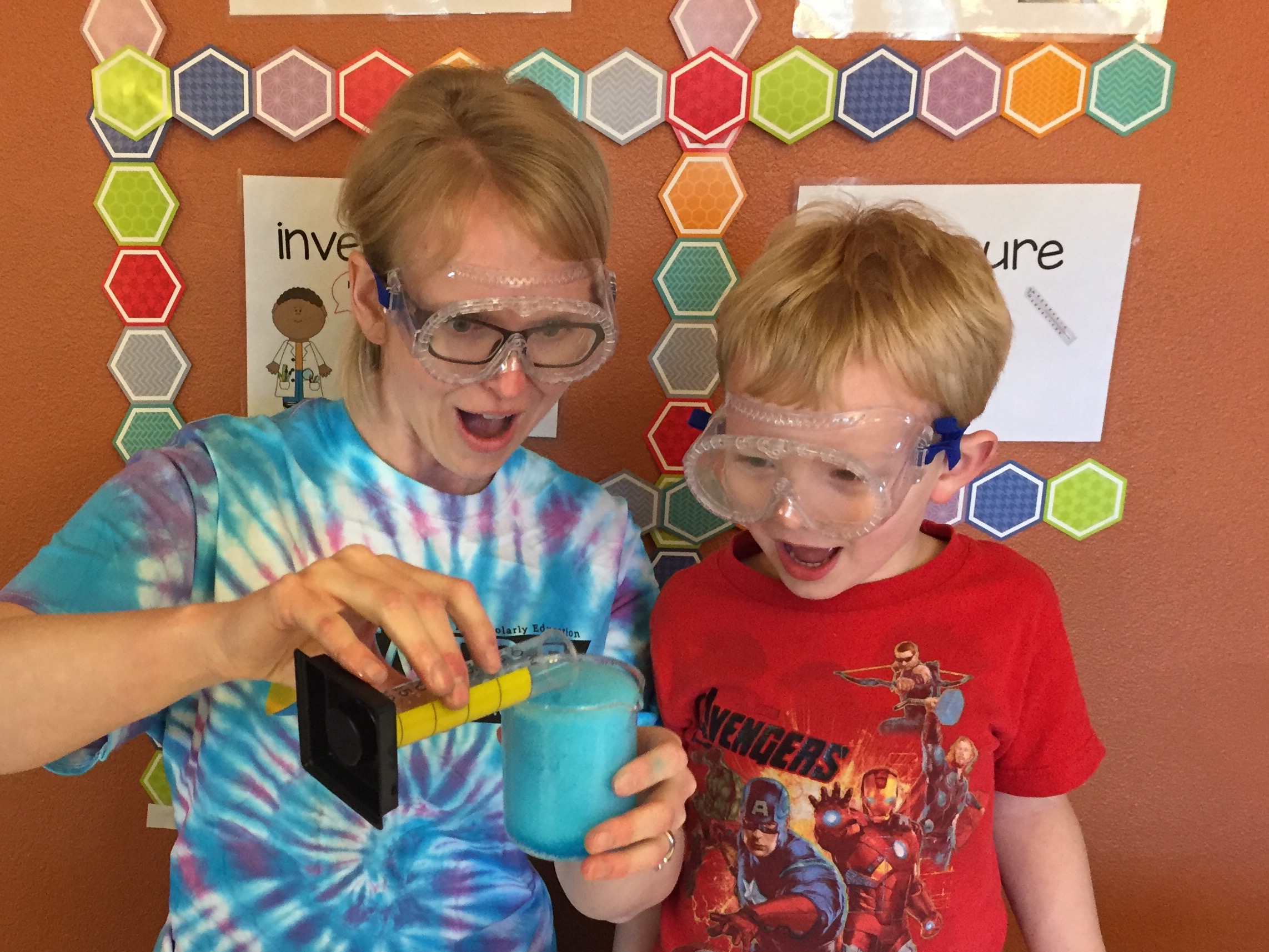 Tara Holmen
Chemistry Wizards Instructor
Tara Holmen has taught elementary aged students for the past 11 years. She graduated summa cum laude from Winona State University with a degree in elementary education. Tara also has a Master's Degree in Education and currently teaches first grade in the Rochester, MN area. For the duration of her professional career, Tara has led her fellow teachers in designing curriculum to initiate academic growth. Praised by administration and parents for her ability to connect with all students, Tara is devoted to creating learning opportunities for advanced learners. Her attention-grabbing, original activities encourage students to voluntarily extend lessons beyond the regular school day. She is very excited to be a part of the WISE teaching team and will use her experiences in leadership and instruction to create an excellent week for all scientists… you will be in your "element".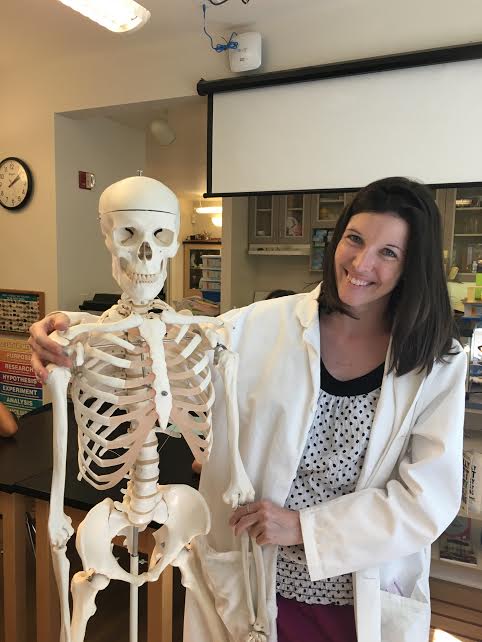 Kristen Feeney
Chemistry Wizards
Kristen Feeney has taught second grade for 13 years. She graduated with honors from Xavier University in Cincinnati, Ohio, with a major in early childhood education and a minor in Spanish. She also has a Master's Degree in Teacher Leadership. Throughout all 4 schools in which Kristen has taught, one theme remains a constant—her love for interacting with elementary students and the rapport she develops with students and their families. Outside of the classroom, Kristen continues challenging herself as a professional through tutoring and volunteering as a camp counselor at a children's cancer camp. She is thrilled to be joining WISE Camps this summer! Kristen is also known for being humerus. =)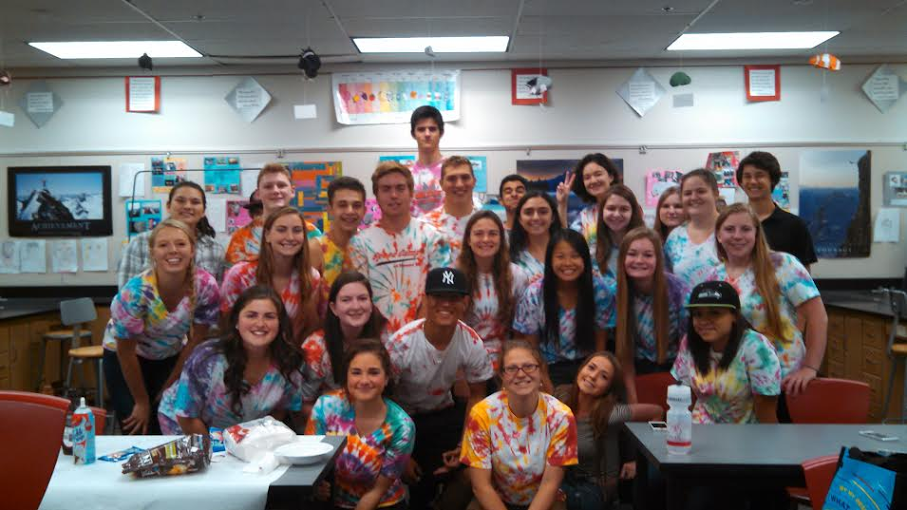 Shannon Wenman
Chemistry is a Blast Instructor
Shannon Wenman has taught high school chemistry for the last six years. She graduated Cum Laude from the University of Washington with a Bachelor of Science in Biology in 2007. Following her passion for teaching and working with students, she attended Seattle University where she earned her Masters in Teaching. Shannon is currently teaching both Chemistry and AP Environmental Science at Mount Si High School in Snoqualmie, Washington where she has been teaching for the past 3 years. Shannon serves as the course lead for chemistry at her school where she collaborates with the three other chemistry teachers in designing and implementing new lessons and ideas to make chemistry engaging and fun. Shannon's goal in her teaching is to foster each student's natural curiosity about the world by making learning relevant and applicable to their lives. Shannon is very excited to be joining WISE camps this summer!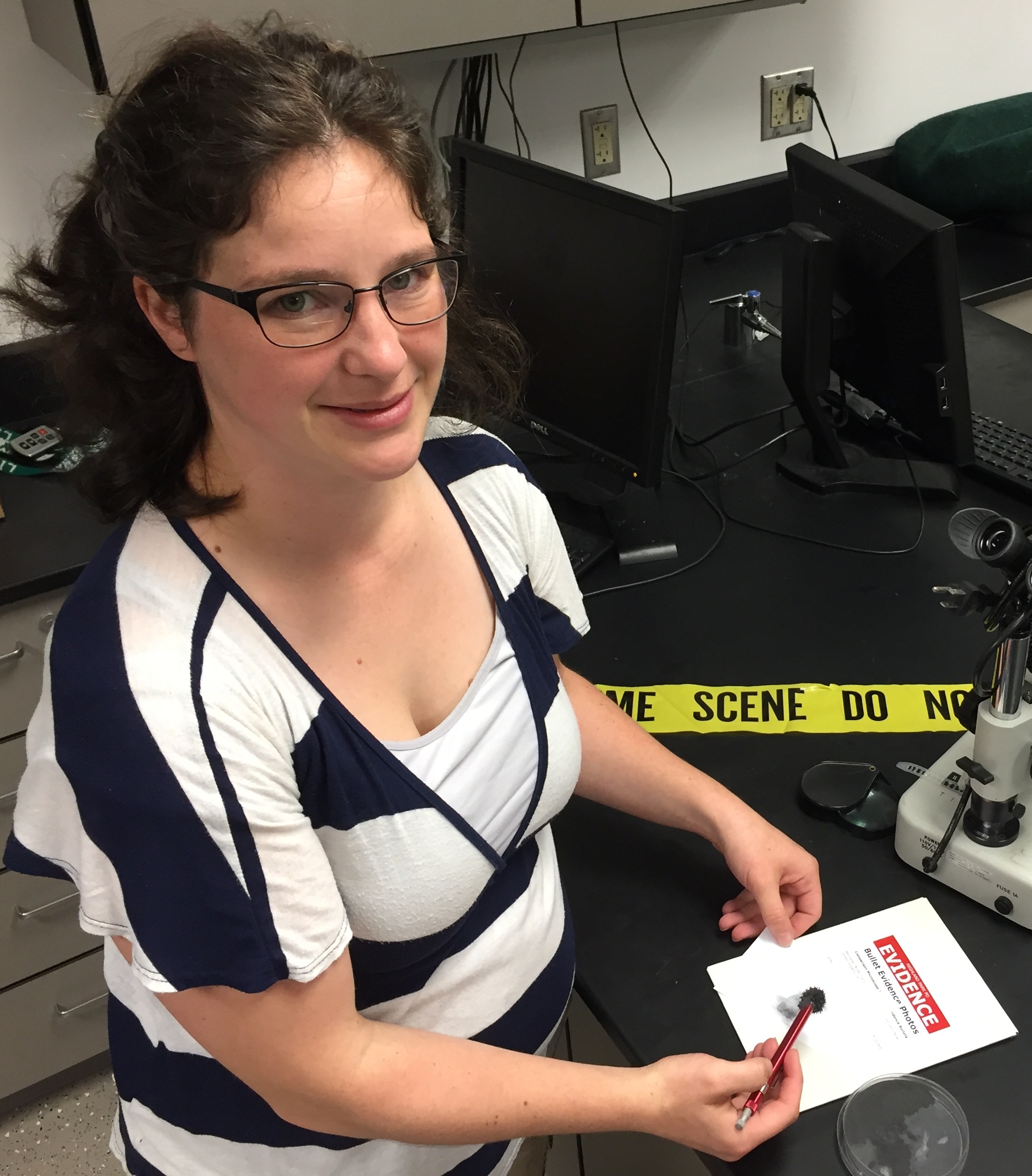 Alisa Jeremica
Crime Scene Sleuths Instructor
Alisa Jeremica graduated magna cum laude from Pacific Lutheran University with a double major in Biology and Science Education and earned her Master's Degree in Secondary Science Education. She has been teaching high school biology and physical science for the last 8 years at her alma mater high school. She loves making science fun and exciting for all students and has worked hard to bring new science opportunities to her school. As a result of these efforts she was awarded a Kateri Brow Big Ideas Grant to design and implement a new Forensic Science course. This course has become her passion and she is so excited to join the WISE Camp team and bring this engaging topic to a whole new group of students.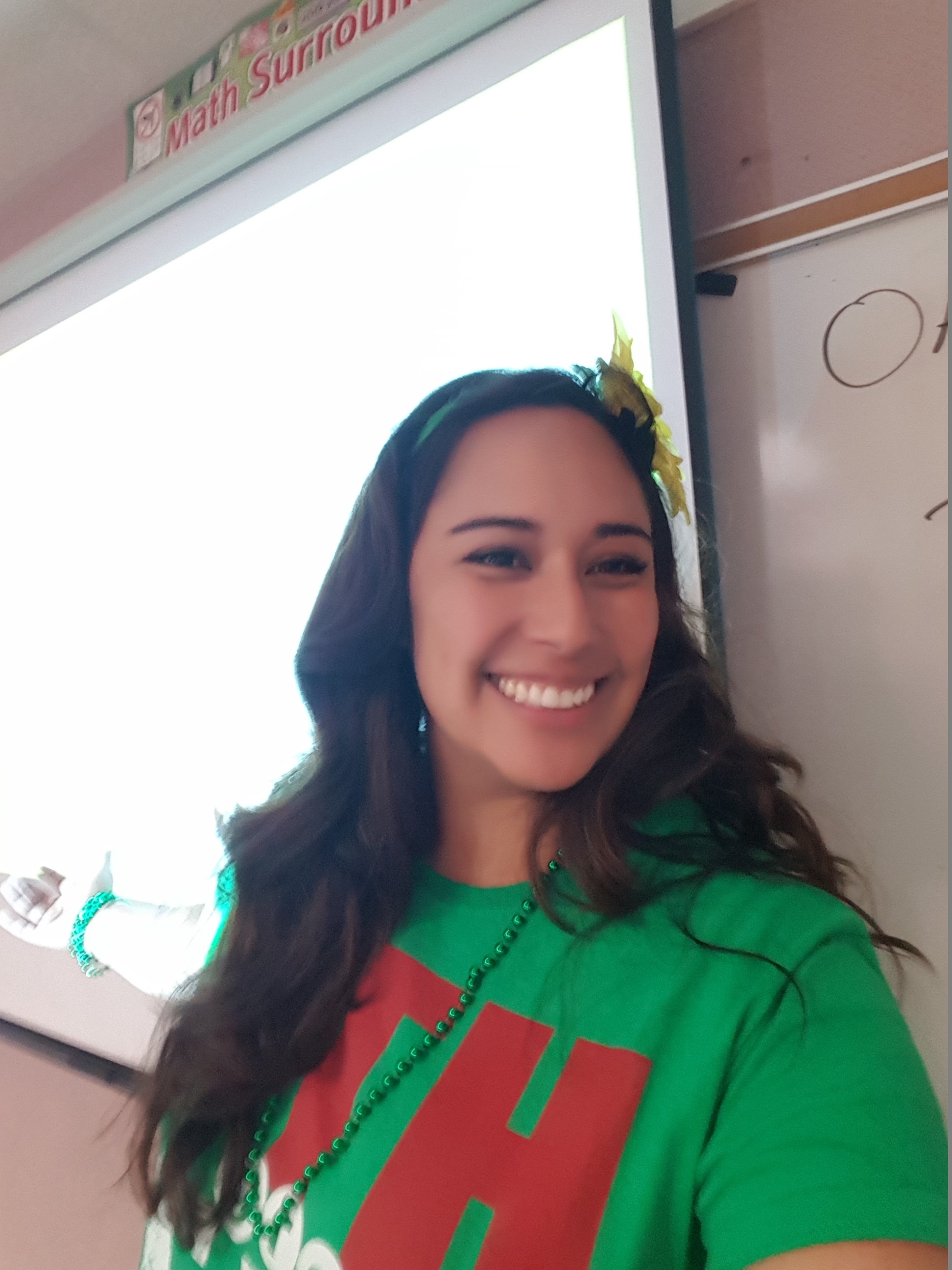 Michelle Hayes
Real Genius Part 1 and Part 2 Instructor
Michelle Hayes has been inspiring middle school students in mathematics for the past thirteen years! She makes math come alive by using real life situations, finding kooky and silly puzzles to instigate smiles, and math jokes in numbers. Her secret energy source is a magical brown bean, when added to hot water, equals a wacky and funny instructor. Michelle trained at Northern Arizona University for her Bachelor of Science and City University where she earned her Masters in Teaching. She is super exited to join Wise Camps and have fun this summer!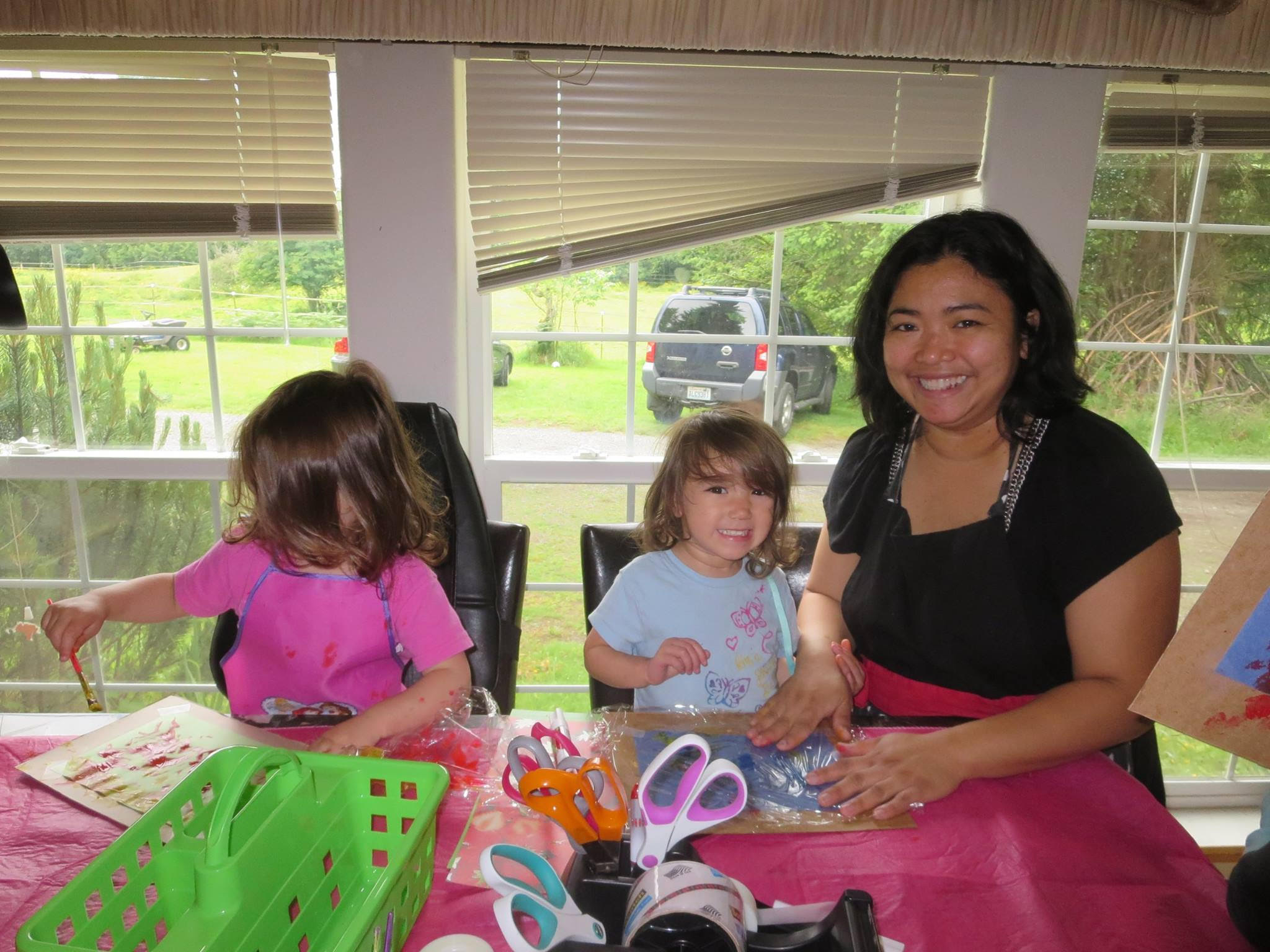 Michelle Nonis
Activity Coordinator
In the Philippines (where Michelle was born), Tita is how you address an aunt or a female family friend. Because of this she would like to be called Tita Mis, though she is still a kid at heart. She is the oldest among 21 maternal cousins and so has provided childcare her whole life, starting at a very young age. Tita Mis has a degree in accounting, but her love for chemistry and numbers has stemmed from a passion for crafting and cooking. She also loves sports and was quite athletic in her younger years. When household duties and homework do not get in the way, she loves to craft and play sports all day with her 4 children, ages 3-12. She volunteers actively in their classrooms at school and church, for PTA, and in support of their recreational activities. And this is where she learned to create and improvise non-electronic activities through games, art, sports, and cooking. She believes creative and active play can complement what the kids have learned in school. Play allows children to incorporate math, science, social studies, language arts, music and drama, and physical education knowledge and techniques into their every day life. And being a stay-at-home mom for more than 12 years, Tita Mis has the experience to do just that, and with the most challenging resources ever: children. Last summer, she hosted a mini camp for kids ages 2-12, and this year she is excited to take on a similar role in support of WISE.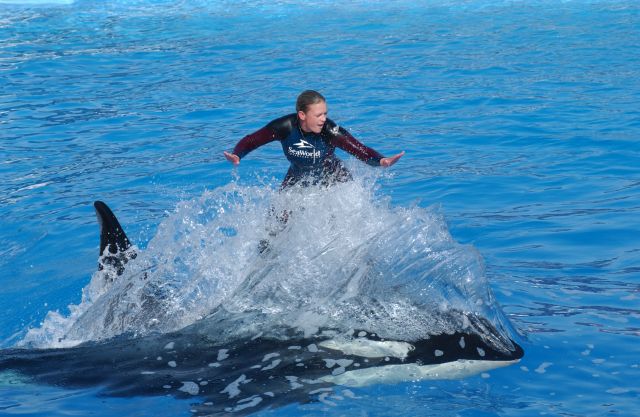 Megan Gray
Oceans of Fun Instructor
Megan Gray has been teaching Marine Science and Biology for 12 years.  She graduated with Honors from California State University at Chico with a Bachelor's in Biological Sciences and from National University with a Master's in Cross-cultural Education.  She is passionate about the ocean and spent the first seven years of her career training marine mammals at Sea World in San Diego.  For the past 10 years, she has coached a National Ocean Science Bowl team and has won numerous awards, including being named "Teacher of the Year" by the USC Wrigley Institute for Marine Studies.  She is super excited to get to work with a new generation of Marine Scientists.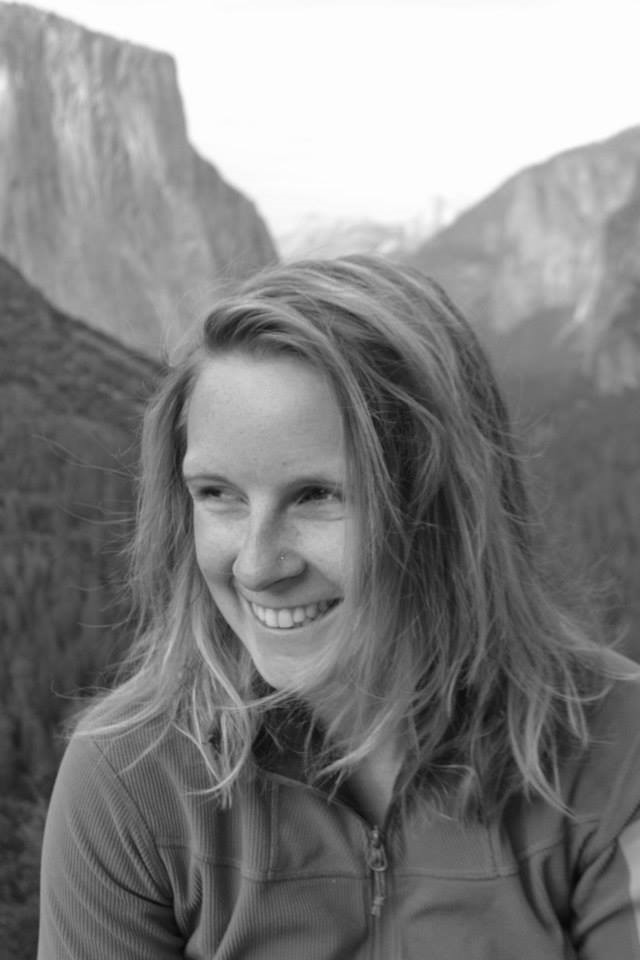 Heidi Friesen
Fun with Physics Instructor
Heidi Friesen has taught high school physics for 5 years in Kirkland, WA. She graduated from Seattle Pacific University with a Masters in Teaching Math & Science and an undergraduate degree in physics and chemistry. She always knew she wanted a career that blended serving people with science, but didn't consider teaching to be the perfect solution until her professor challenged her to begin researching effective physics education methods. The work proved that students learn best through confronting misconceptions with evidence, thus morphing into the core characteristic of her current teaching methods. She was nominated by the student body to be the class speaker in her 2nd year and coaches cross country in her spare time.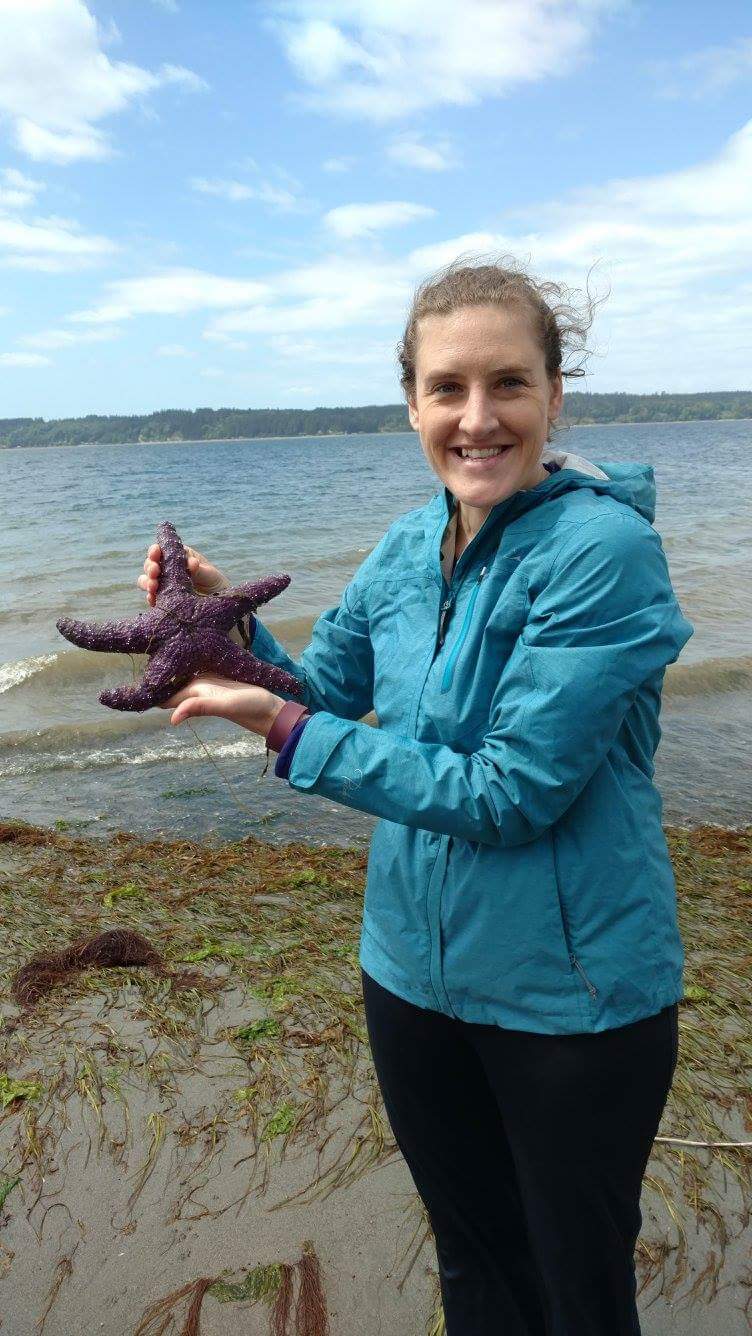 Karla Nyquist
Marvelous Medicine Instructor
Karla Nyquist has taught high school science for 10 years, and still loves the thrill of learning new things.  After earning her Bachelor of Science degree in Biology with a minor in Spanish, she also earned her Master's of Education in Life Science at the University of Minnesota.  She taught Biology, Chemistry, and Physics in Minneapolis, MN for 7 years and has been teaching Biology and Sports Science in Seattle for the last 3 years.  Outside of the classroom, she has spent summers working with chemists at 3M, with teachers in a Guatemalan elementary school, with ecologists in Maryland, and most recently with infectious disease researchers at the Fred Hutchinson Cancer Research Center.  Like these diseases, her passion for science is contagious!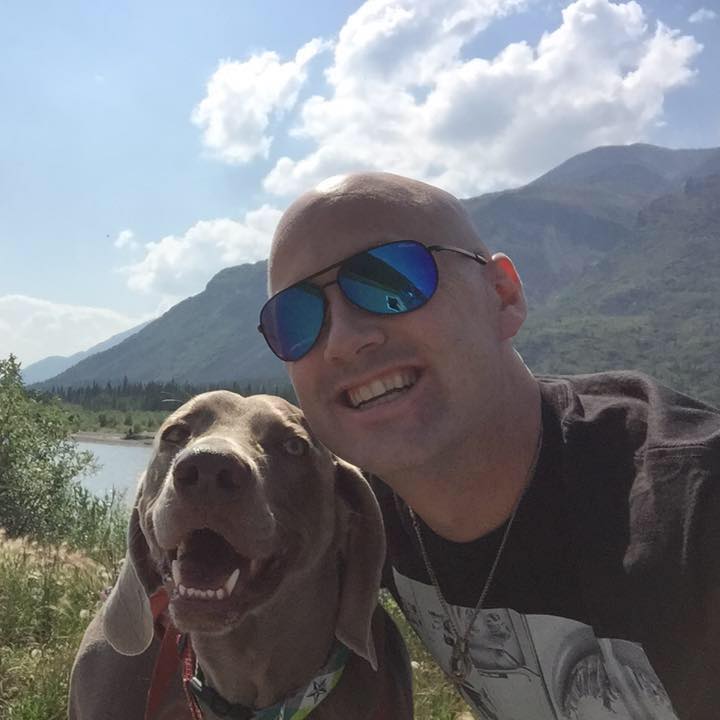 Matthew Bohannan
Competition Math Instructor
A lifelong Alaskan, I taught math for six years before moving to Washington in the summer of 2015 to continue my teaching career. Over that time, I have truly enjoyed providing enrichment for Advanced Academic Placement students, it has been my sincere goal to help all students in seeing that math has a meaningful place in their lives. My work has been primarily as a middle school teacher – focusing on Pre-Algebra, Algebra I, Geometry, and Algebra II. In addition to math, I have taught courses in Robotics, Multimedia, and Technology over the years.  I also believe firmly in raising thoughtfully grounded and well-rounded students. Actively involved with skating for 22 years – first as a National competitor, and then as a skating instructor for the last 17 – I sincerely believe that a healthy mind is nothing without a healthy body. My other love is tennis – both as a player, and also as coach of our boys and girls junior high teams. Sport and healthy competition provide many lessons to our students, and this active philosophy has come to shape class instruction over the years – working to better incorporate numerous games and competitions that get students out of their seats, talking with one another, working towards a common goal, and having fun.  As a student, I competed in numerous academic competitions, and vividly remember the positive impact they had on my life. As an adult, I now coach and mentor many of the competitive opportunities at our school as STEM Club coordinator. Through the club, students are given opportunities to compete in math events throughout the year, including Mathcounts – where our team recently qualified to compete at the State championships. Students also participate in the National Science Bowl, Science Olympiad, VEX Robotics, and Future Problem Solving programs. I eagerly look forward to bringing some of our classroom strategies, mixed with the excitement and structure of academic competition, to this summer's program.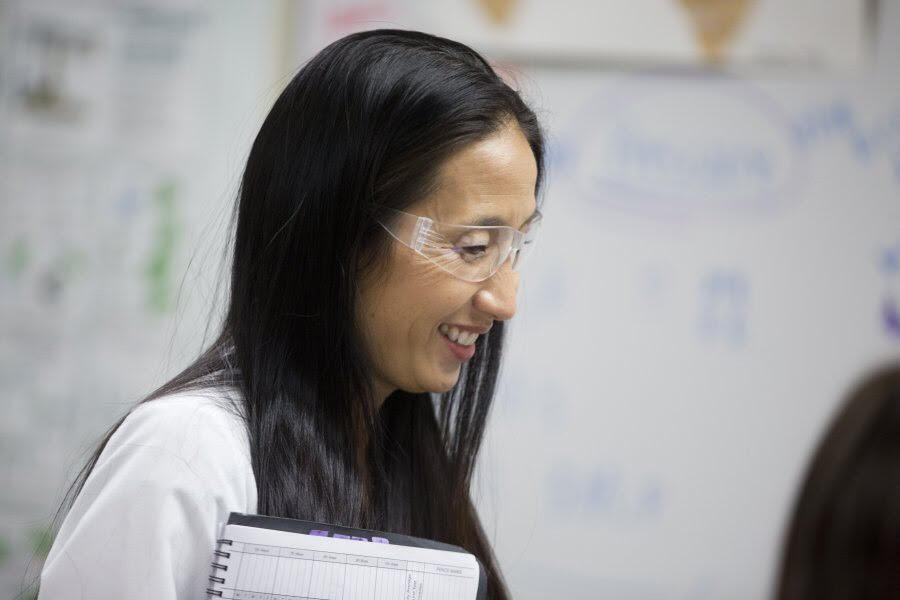 Jenny Godley
Chemistry is a Blast Part 1 Instructor
Jenny Godley is a National Board Certified Teacher and has been teaching Chemistry and Biology for the last 14 years. She graduated from the University of California San Diego with a B.S. in Microbiology where she started working in research in various molecular biology and virology labs on campus and at The Scripps Research Institute. Due to her love of traveling, Jenny decided to take a Peace Corps position in the República de Panamá working with the Ministry of Education,  teachers, farming communities, and children to implement more sustainable practices in efforts to alleviate environmental issues related to deforestation and slash and burn customs. But her innate sense of curiosity brought her back into research studying humpback whales in Hawaii and leatherback sea turtles in California. Jenny continued to work in the lab running experiment after experiment when life intervened and took her to southwest Florida. Considering her in-laws are educators, it was no wonder that Jenny and her husband were gently persuaded to pursue this vocation. It turned out to be pure fun working with students in their pursuit of knowledge and sharing their excitement during discoveries in the lab. Incorporating technology and the community into her curriculum are a must as she believes that learning should extend beyond the four classroom walls. Jenny's take on active learning was recognized by the community and she was a recipient of the Golden Apple award and grant (Florida 2016). From flying 5 feet tall hot air balloons to enjoying a mini pyrotechnic display using thermite, Jenny teaches with the belief that students should experience science.  "Wisdom begins in wonder" (Socrates).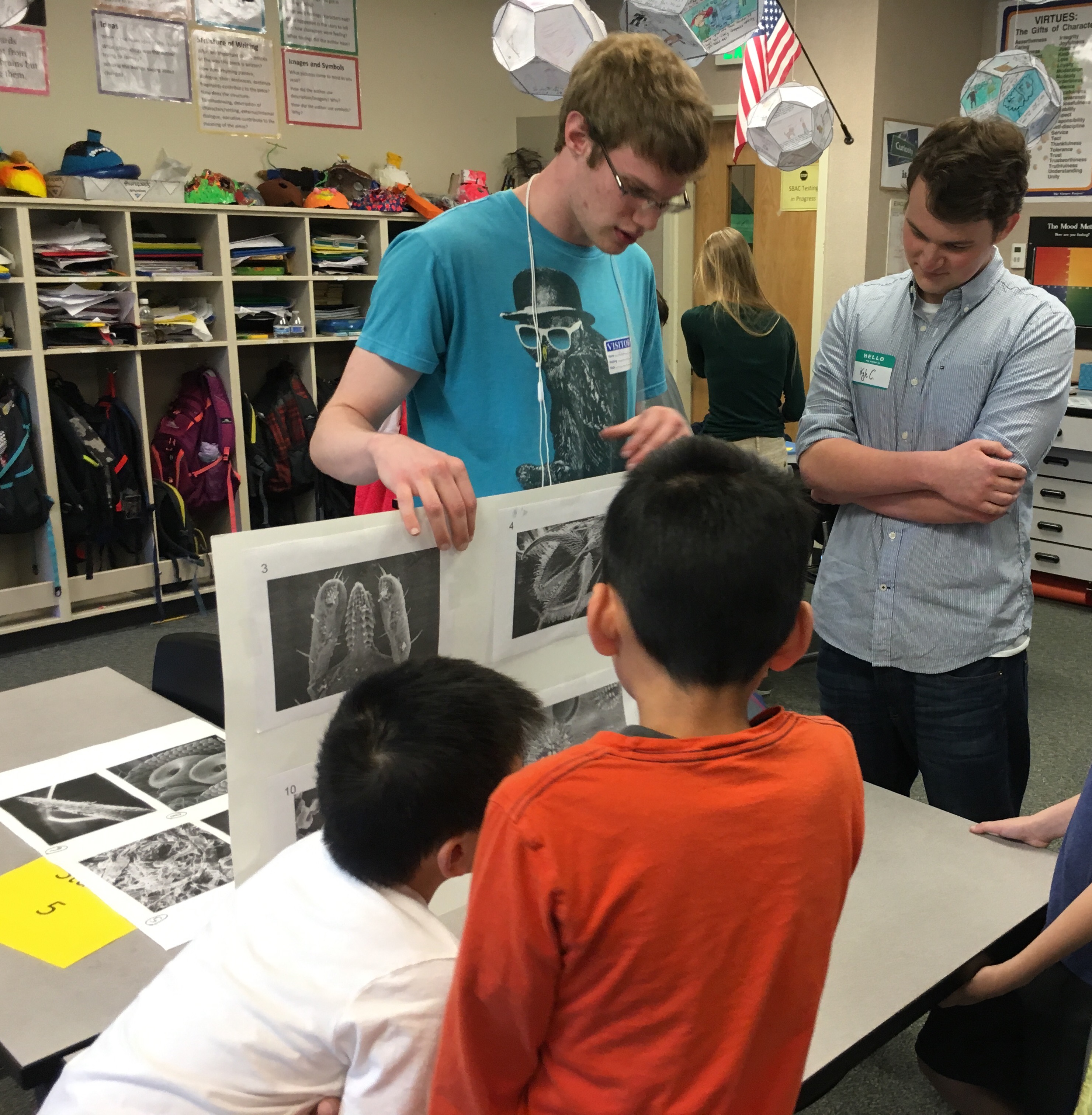 Reid Pittman
Teaching Assistant
Reid Pittman is a currently enrolled student at Bellevue College and graduated from Newport High School in 2016. He has a passion for Chemistry and enjoys teaching kids all about its wonders. He has memorized all the elements and their symbols and even the entire elements song by​ Tom Lehrer. He plans to accumulate college credits at Bellevue College for 2 years to transfer to Washington State University in 2018 to pursue a degree in Chemical Engineering. He can't wait to return to working with Mrs. Baker as a teaching assistant for another summer!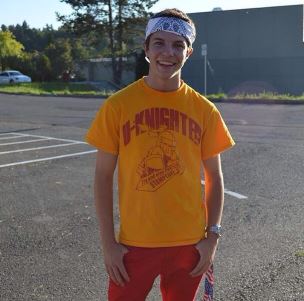 Andrew Caplan
Teaching Assistant
Andrew Caplan graduated from Newport High School in 2015 and is continuing his education at Syracuse University. He's double majoring in Television/Radio/Film and English with a focus in creative writing. Though he loves English, he's excited about Science and Math and is well versed in working with kids through his experiences as a Link Crew commissioner, improv instructor, and golf coach. He's excited to once again be working with and educating children at WISE.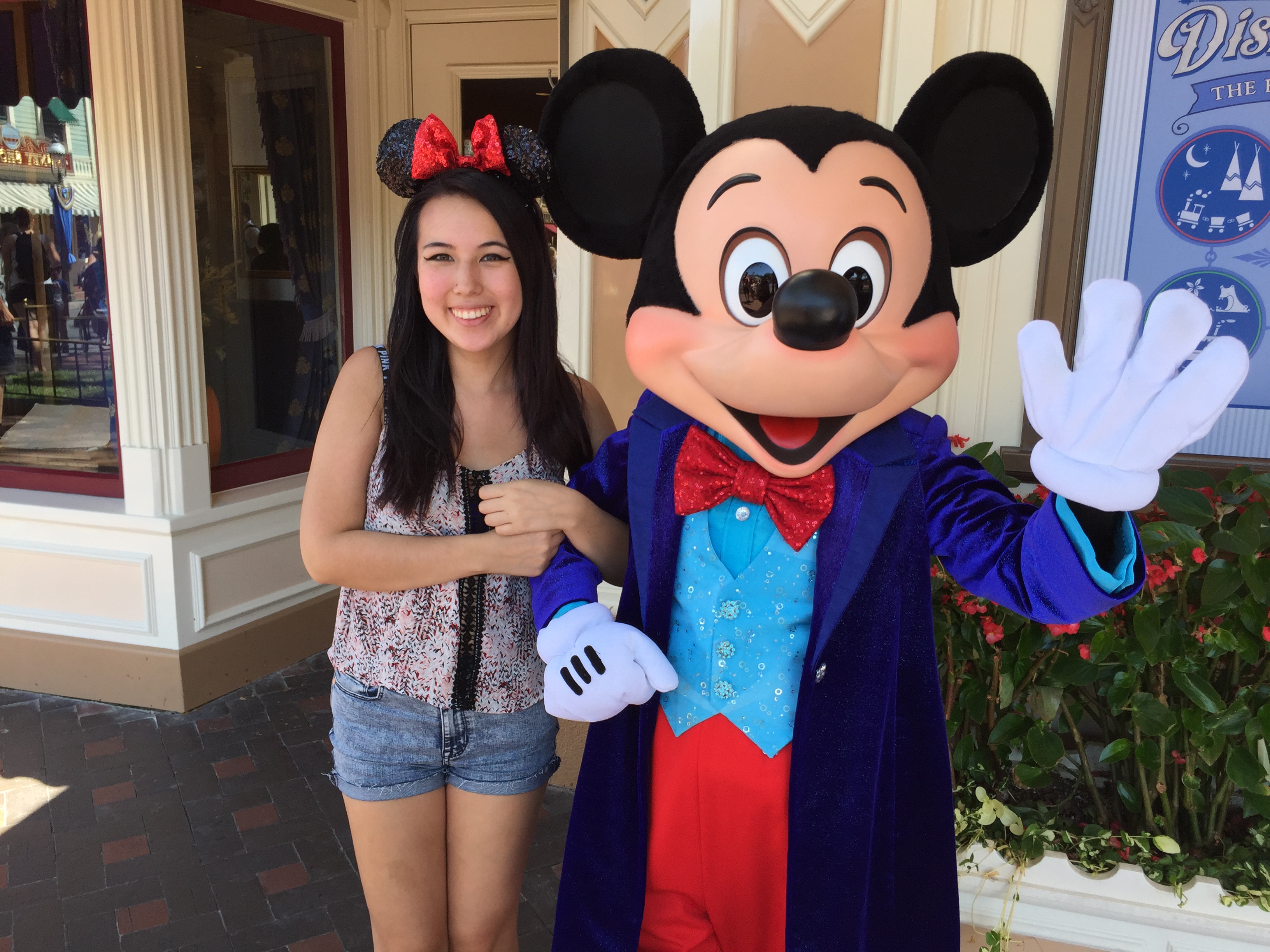 Aysia Brown
Teaching Assistant
Aysia Brown graduated from Olympia High School in 2015 and has completed her first year as an undergraduate at the University of Washington. She's always had a love for science and math but has decided to pursue either a degree in Design or CSE in hopes of becoming a digital animator and working for Pixar or Disney Animation Studios. She previously was hired by an elementary school in Olympia, WA to be one of the after school tutors and was one on one teaching and bonding with two fifth graders as well as spending time volunteering at the Olympia Hands on Children's Museum in the Marine Biology section. Aysia is excited to be assisting in the Crime Scene Sleuths camp and to be working with the kids. She hopes to make her time during WISE camps a memorable experience!
Alex Huang
Teaching Assistant
Alex graduated from Newport High School in 2015 and is currently a junior at the University of Washington. He is aspiring to major in Computer Science or Informatics with a focus on programming. In his free time, Alex enjoys playing tennis and piano. A passion to work with the younger generation, he currently serves as a youth group leader and previously worked as an after school tutor for ELL students. Alex is eager to continue engaging with students this summer at WiseCamps and light a passion for math and science!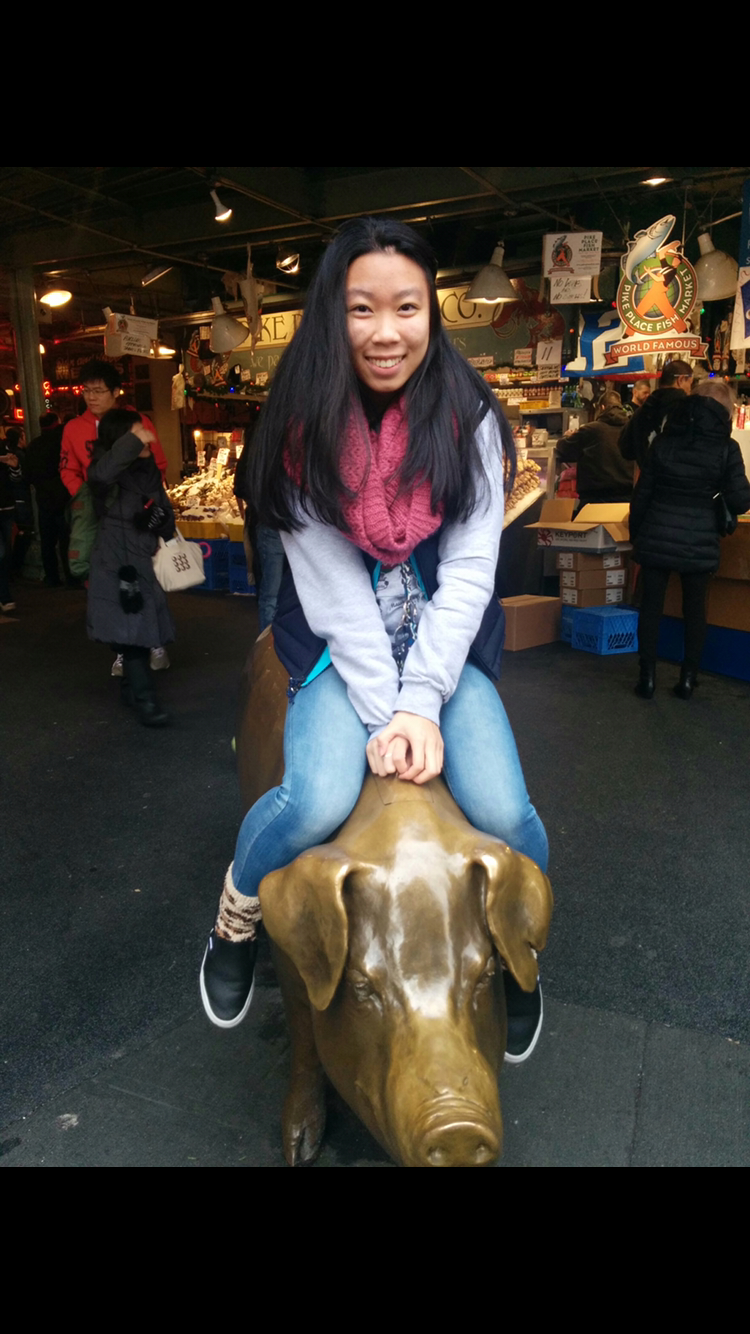 Lesley Chinn
Teaching Assistant
Lesley Chinn graduated from Newport High School in 2016 and is continuing her education at the University of Washington. She plans on pursuing a degree in Biology to further pursue Dentistry, but is still exploring other majors. She is very passionate about the sciences and very much enjoys math. Lesley is very excited to be assisting in Marvelous Medicine! Her enjoyment of working with kids, learning, and having fun will certainly make this a memorable experience!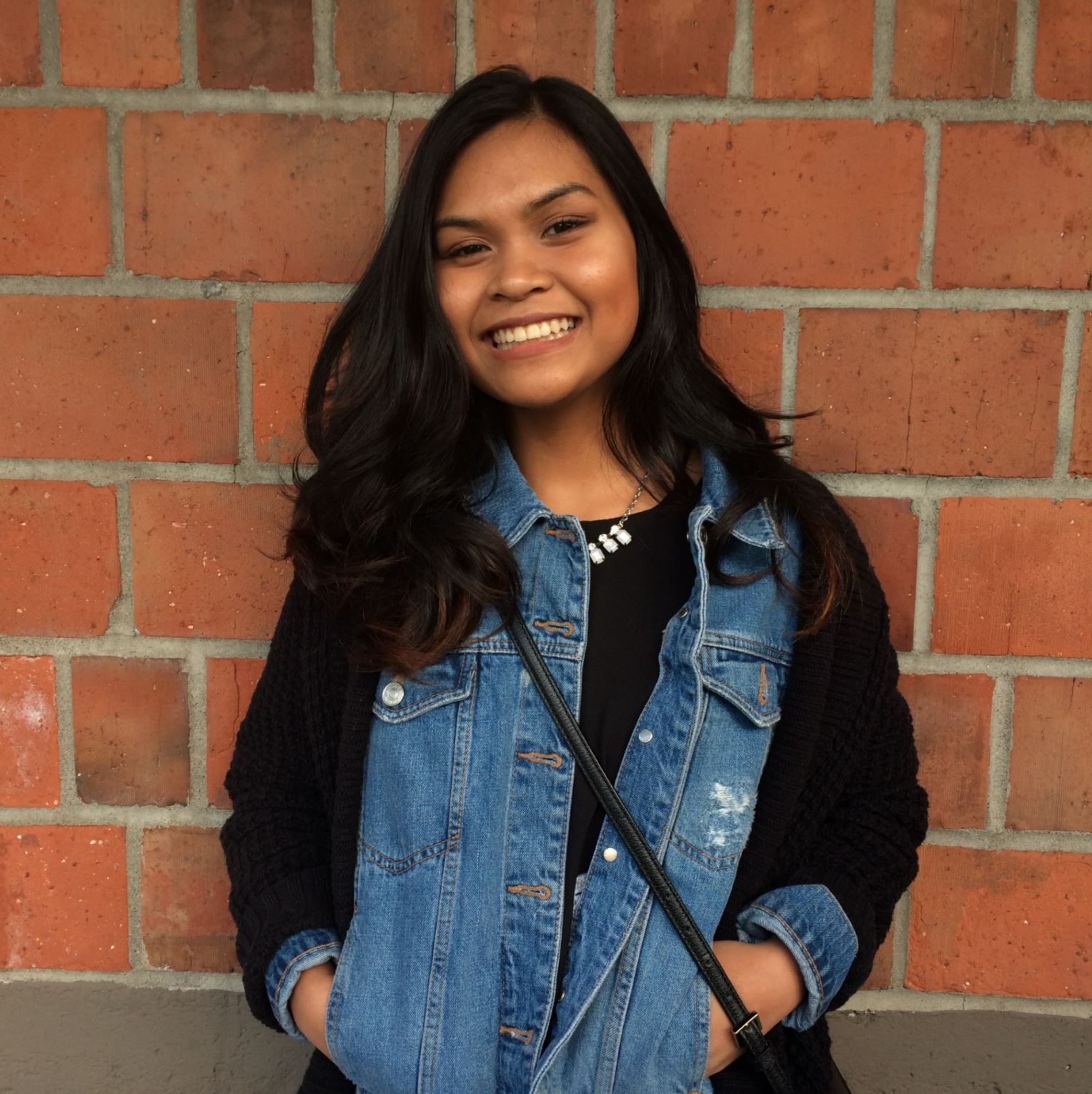 Faith Varanal
Teaching Assistant
Faith graduated from Rainier Beach High School in 2016, she is presently taking Pre-requites for the Nursing Program at Seattle Central College.  She also is considering to minor in Music Program! She loves Math and Science especially Chemistry. Faith has experience teaching kids in Sunday School.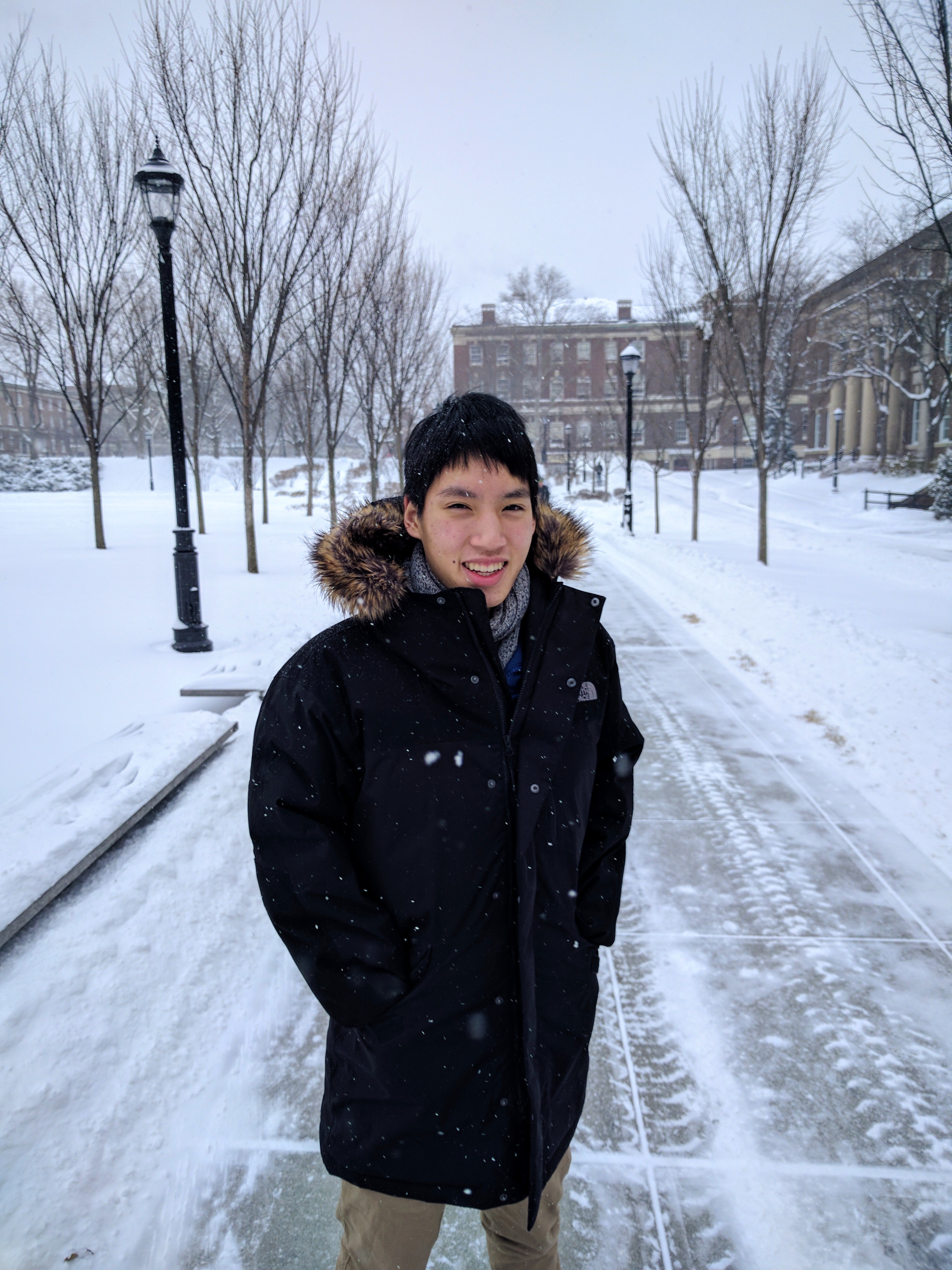 Chris Huang
Teaching Assistant
Chris Huang graduated from Newport High School in 2016 and is currently enrolled at Rensselaer Polytechnic Institute in upstate New York. There, he seeks a dual major in Physics and Computer Science. With a passion for the natural sciences, Chris was once captain of the marine science bowl team in high school and will bring upbeat energy to the Oceans of Fun program. In the past, Chris has worked for Kumon and privately tutored calculus 1. He is excited to join the Wisecamps team this summer and looks forward to making camp a blast!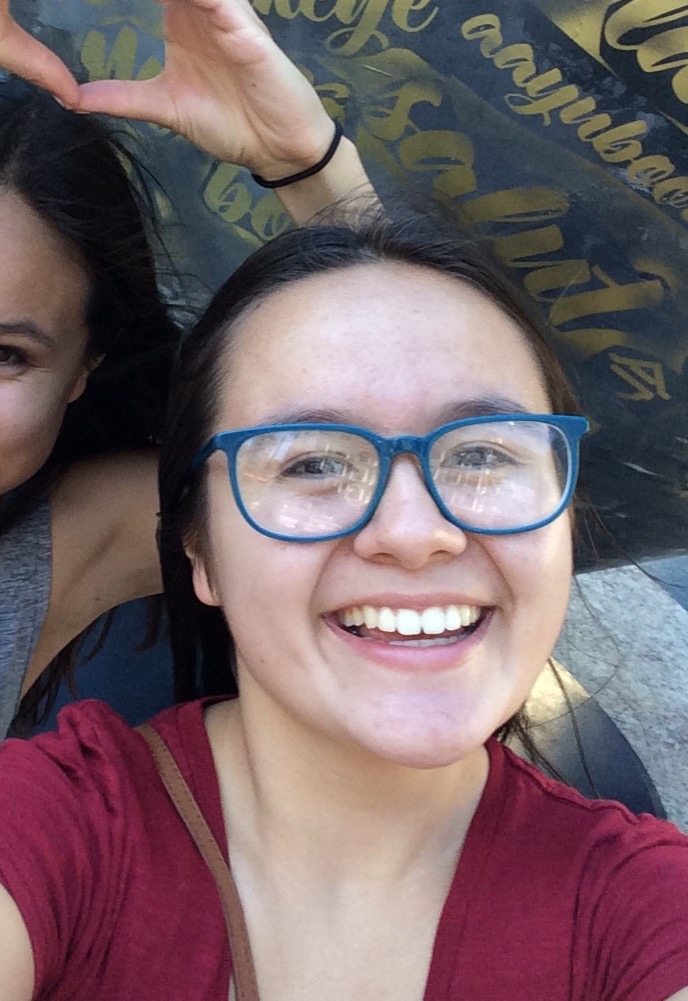 Kimi Oshima
Teaching Assistant
Kimi Oshima graduated from Newport High School in 2017 and will be attending the University of Washington in the fall. She plans to major in Biology or Public Health and hopes to pursue a career in genetics. She is thrilled to have the opportunity to work with kids and pass on her passion for science! Kimi has experience working with kids as a ski instructor, student choreographer, Link Crew Leader, and drama camp director.  She cannot wait to join the WISEcamp program and contribute its fun, one of a kind experience.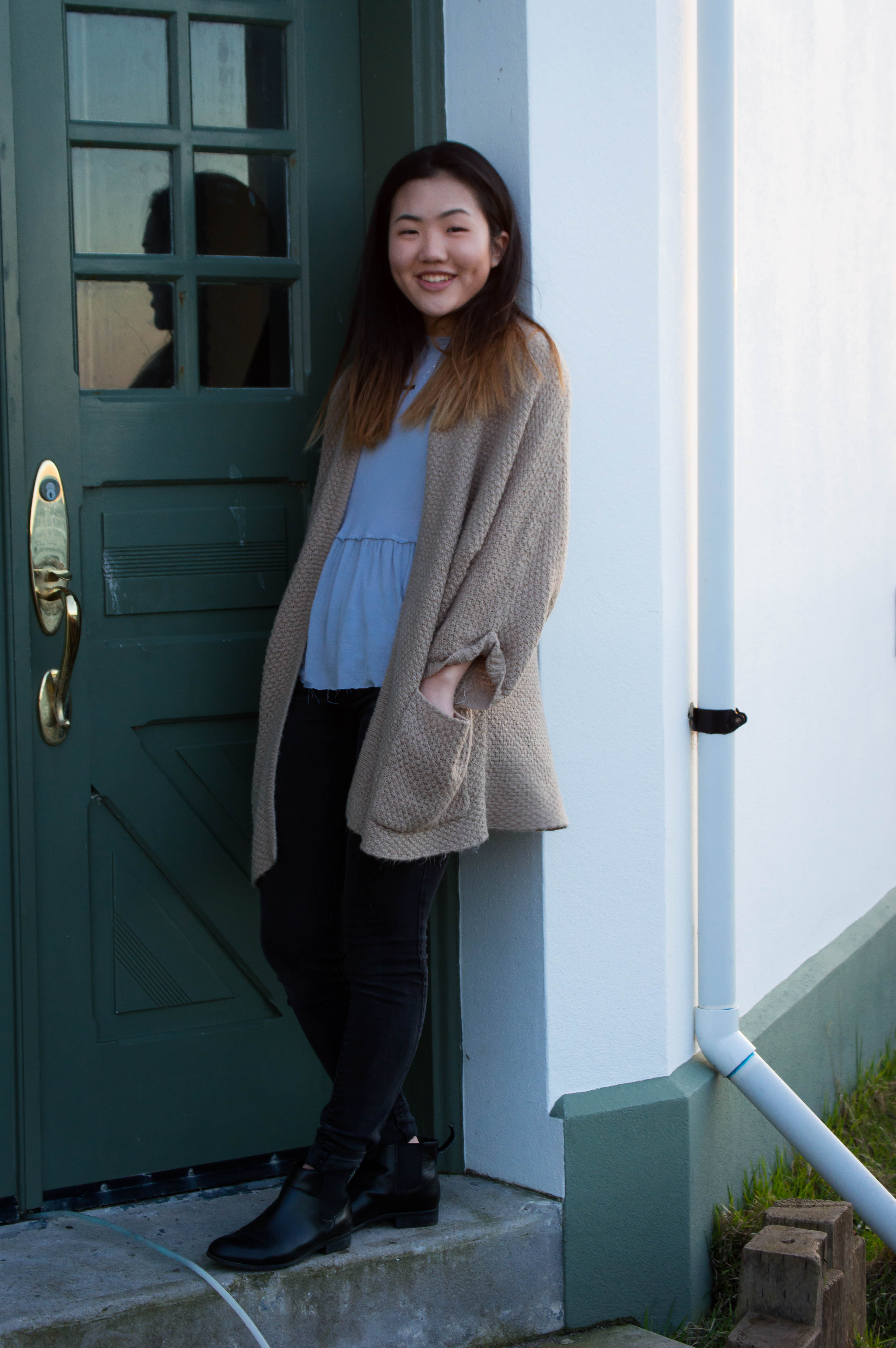 Alissa Kato
Teaching Assistant
Alissa Kato graduated from Newport High School in 2017, and will be attending Case Western Reserve University in Ohio. She plans to major in nursing, with a focus on pediatrics. Alissa has volunteered as a TA for summer school and has previously been involved in a variety of Newport sponsored camps. She loves science and kids so she is super excited to join the Wisecamp team this summer!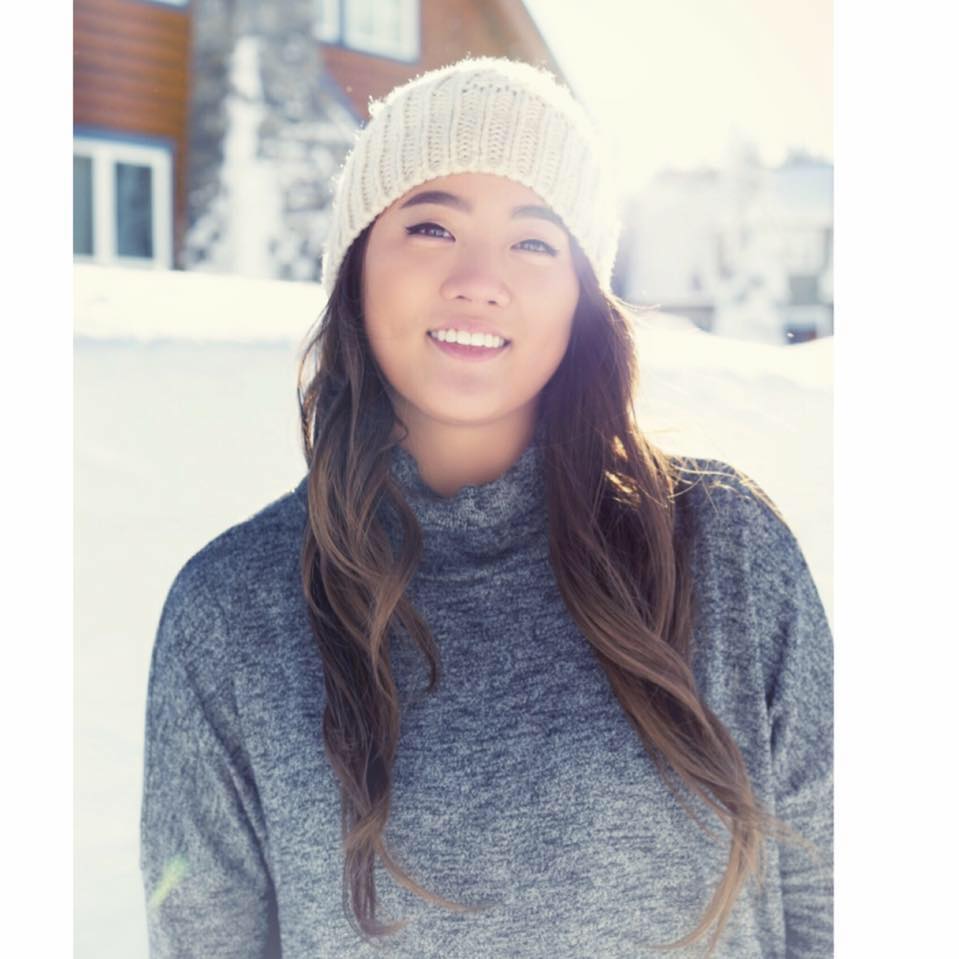 Sally Park
Teaching Assistant
Sally Park graduated from Newport High School in 2016 and is double majoring in Software Engineering and Business at Chapman University in California. Her favorite teacher in high school that taught Chemistry is the lead instructor for WiseCamps, and Sally is thrilled to be a part of the team in these exciting camps! Sally works as a licensed life insurance agent, legal notary, certified kickboxing instructor, and a peer mental health counselor at her university. Her first job ever in high school was assisting the autism department at KidsQuest Childrens Museum and she is very excited to go back to working with children again!
How We Got Started
A couple years ago, Melissa thought it would be fun to have the chance to teach chemistry to some younger kids over her summer break. She thought it'd be refreshing to work with a different age group, but that it would also give her the chance to try out some new demos and lab experiences on a forgiving audience. To her surprise, her camp was very popular without much marketing to help spread the word. Between word of mouth and more marketing the following summer, her camp completely sold out within a couple weeks of opening registration. Students were loving their experience and parents were loving how much their kids were learning! Due to popular demand, Melissa decided to offer more classes and asked Jake, a very popular and engaging math teacher, to join forces with her to create even more options for motivated students to expand their minds! As a result, WISE was born and they are both so excited to get to spend part of their summer teaching such amazing kids!
Wise Gives Back
It is very important to all Wise staff to give back to the community! Wise offers scholarships to financially challenged families ( click here for a scholarship application), donates camp registration fees to STEM fair raffles and gives money back to schools (many school districts aren't able to provide their science departments with the full budget and Wise helps to fill the gaps!). Please email camp directors Jake Nonis and Melissa Baker (wisecamps@gmail.com) with any inquiries.